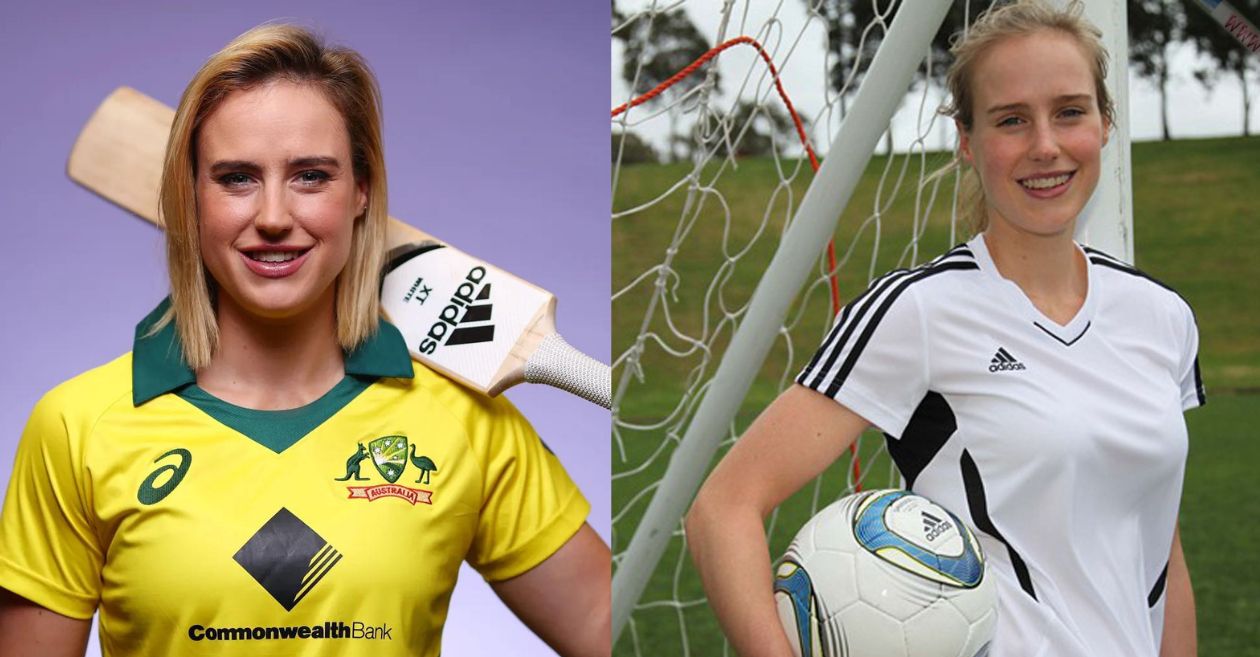 Australian all-rounder Ellyse Perry is widely onsidered to be one of the most talented and successful female athletes in the world. She is known for her accomplishments in both cricket and football. In fact, Perry is the only women's cricketer who has played in both the FIFA World Cup and the ICC Cricket World Cup.
Notably, Perry was the midfielder in the Australian women's national football team, also known as the Matildas. She was pursuing both sports before a stage came where the Wahroonga-born star had to choose one profession between the two.
In a video uploaded to RCB's YouTube channel, Perry has recently revealed what she did when her football club gave the ultimatum of choosing one sport between football and cricket. The New South Wales cricketer said she kept playing football for a bit longer before deciding to switch. Perry said it was a great sign for Women's sport as the opportunities were somehow equal and both football and cricket were on the rise.
"Yeah that was a really special time in women's sport and unfortunately I got to keep playing football professionally for a little bit longer but I think I always sort of saw it as the fact that if I ever reached a point where it wasn't possible to play both then that was like a really great thing for for women's sport. I always wanted to make the most being able to play both and you know have some pretty amazing experiences. I certainly absolutely loved it but I guess there's like a bit of an evolution for the sport and you know even on a personal level to be able to then like focus solely on on one sport and earn a living from it," said Perry .
Perry also reflected on how far the game has developed as in the beginning it was in the developing phase and people had other jobs too but things have been changed and now its a full professional sport.
"It sort of just came came with that timing and you know I don't think women's sports look back yeah look in all the amazing things that have happened since then. I think I feel lucky to have kind of sat on both sides where you know it was probably a point where you know things were still developing and they were kind of like in pretty part-time and semi-professional and everyone had other jobs to you know where we are now where it's full-time professional and girls are absolutely killing it in all kinds of sports," added Perry.
Source: WomenCricket.com