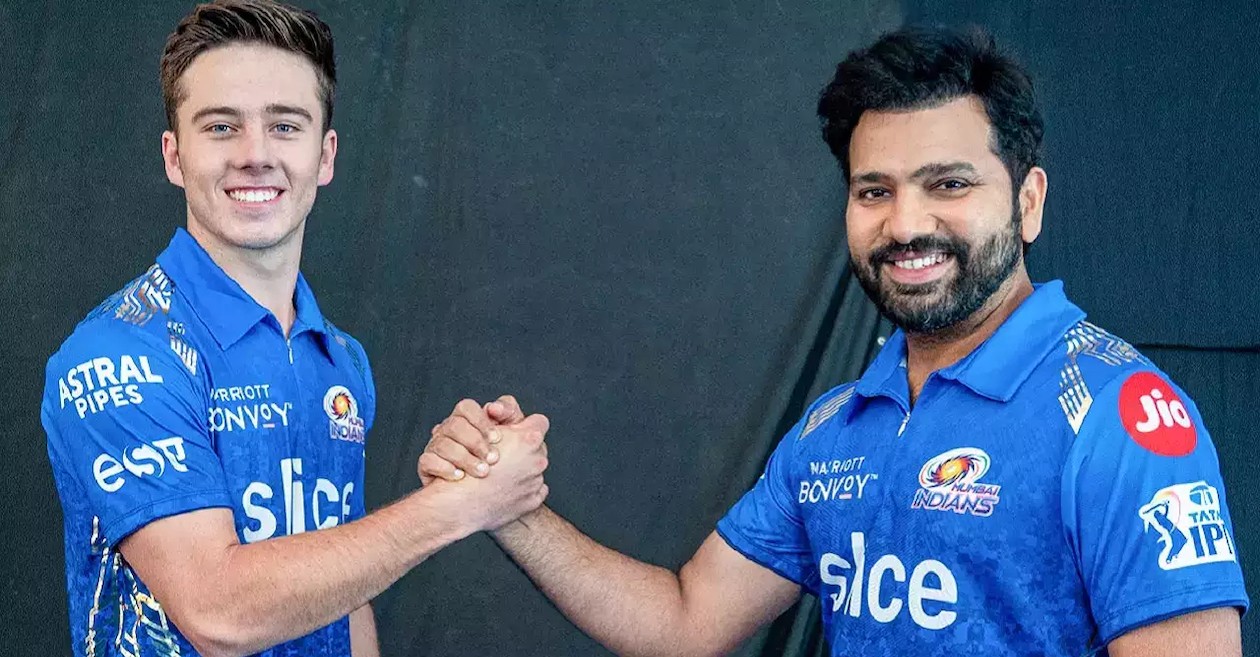 Dewald Brevis recently shed light on his inspirations and said he idolized many players like Rohit Sharma and Suryakumar Yadav. He also shared his experience of the last year's Indian Premier League (IPL) and added that he enjoyed his time in the competition.
In the ongoing SA20, Brevis is representing MI Cape Town (MICT) and has amassed 181 runs in his seven outings so far. The former U-19 player played the 2022 edition of the IPL for Mumbai Indians and registered 161 runs in the season.
Speaking about his experience with the MI franchise, as quoted by News18, Brevis relished his time with the team and said that 'Blue is in his blood'. He further called Rohit and Suryakumar among the lot of players he idolized.
"My blood is blue, and my favourite colour is blue. So, to just be able to be part of this one family, it's been amazing like the setup everything is absolutely fantastic here in Cape Town, just like it is in Mumbai itself. So, to be part of this family is absolutely amazing," said Brevis.
"I idolized a lot of players like for example, Rohit Sharma and Suryakumar (Yadav) and all other big players, I absolutely enjoyed playing with these legends," he added.
When asked about his current coaches in SA20, the 19-year-old stated that the duo of batting coach Hashim Amla and head coach Simon Katich is helping him a lot to improve.
"It's new things that you pick up from them. They give you vital information. Hash (Hashim Amla), he's such an amazing coach and person so he just brings calmness in me and helps me move a lot of things," told the youngster.
"Same with coach Simon (Katich), he's amazing as the coach. So, there's always time to share things and learn from him. We always speak a lot about that and about things going on with my batting. So all the coaches share so much good information that you can take into your game," he added.
"Am really enjoying every single moment (in SA20). The home ground of MI Cape Town at Newlands is a special place (for us). We already had special memories (here)," Brevis concluded.
MI Capetown lost their last game against Pretoria Capitals by 52 runs. Brevis (46 runs) was their highest run scorer in that match but unfortunately couldn't take his team through. As of now, MICT are currently placed at the fourth spot in the points table of SA20 and would be looking to cement their spot for qualifiers in the few left matches.